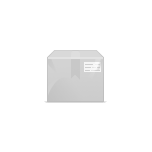 Hand winch 7m 545kg
SKU:
TFZZ01085
Unit:
tk
Qty:
In Stock
Delivery time:
2-5 tööpäeva
Product features:
The hand winch with a maximum load of 545 kg / 1200 lbs is a great tool for moving large and heavy objects.
Made of high-quality iron ensures its durability.
Suitable for use on trucks, trailers and other vehicles.
Stable gear construction.

Technical specifications:

Traction force: 545 kg
Belt length: 7m
Strap width: 50 mm
Hook: with safety lever
Hand crank length: 21 cm
Plastic handle: 10 cm